Main Content
Equilibrium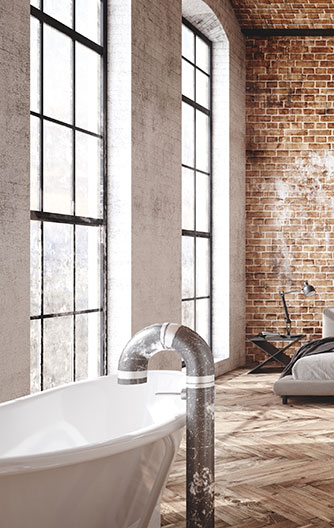 In this demanding & sometimes chaotic world we live in, each one of us is beckoned to times of refreshment & tranquility.
Makes no difference whether you live in a small Manhattan apartment or a 6000sq foot Beverly Hills stunner, the quest for sanctuary calls, and we believe there is no better place to find that retreat than within your own home. LivLux Living refers to that experience as 'balance-by design', and we get up every morning percolating upon fresh ideas as to how to share that equilibrium with the world. From suggesting new flooring, color palettes or earthen stone & wood textiles, to adding poignant points of gleaming light, our quest is to help you create living spaces which wrap themselves around you in solace & summon you not to leave.
The Yin & the Yang of Things
Balance embodies the visual principle of making a design appear equally weighted throughout the composition, by effectively arranging opposing symmetrical + asymmetrical elements in such a way as to create harmonic beauty + tranquility.
When Before Transforms Into Our Afters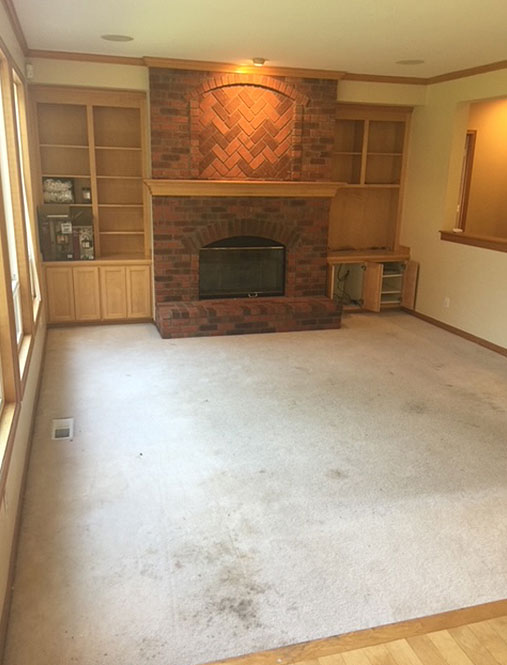 Before
Upon first entering this home, let's just say even we, felt a bit challenged. Our clients were on a tight timeframe to list the house for sale - thus expecting the preparation for the market to be quick + on a conservative budget. Given the fact we cannot resist a good challenge, we jumped in!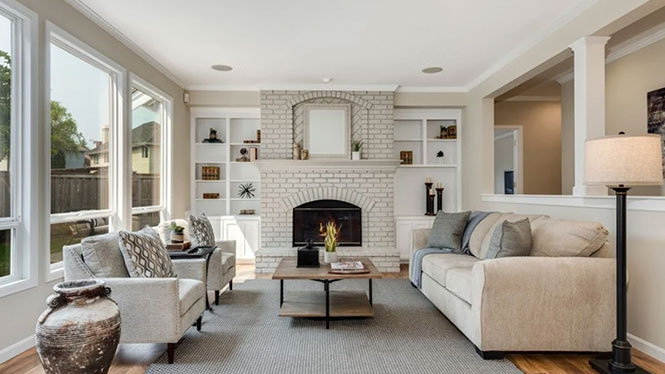 After
Within six weeks this lovely 3300sq foot home was fully refreshed from top to bottom & adorned with modern glamour. It goes without saying, a quick and lucrative sell ensued, blowing away the neighborhood competition.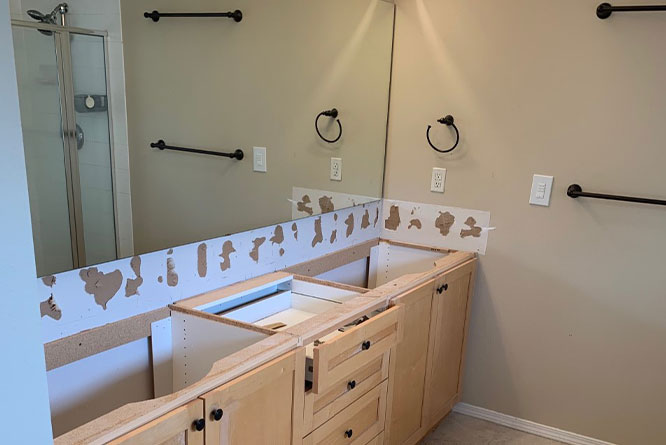 Before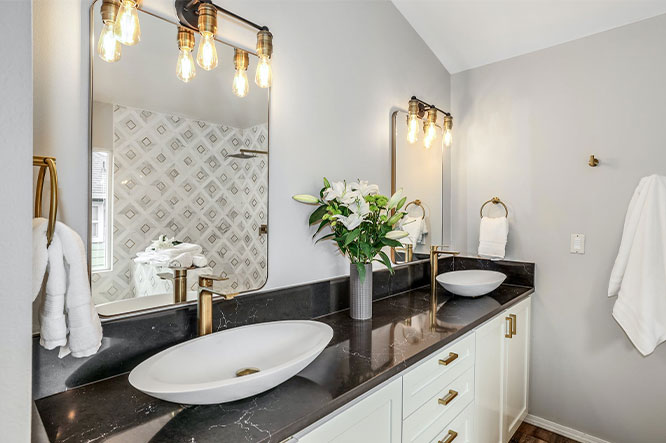 After

This recently refreshed + sold Listing of ours was a super fun project for the team! With a formerly drop-dead gorgeous exterior living area addition, our task was to bring the dated interior of the home up to par. Encompassing the entire 3200sq feet, we embarked upon creating a totally contemporary + inviting new look. Uniting the pleasing palette of soft warm greys with natural woods + gold accented fixtures, this home jazzed up in a snap-selling for the highest dollar amount ever in a very popular community situated on the coveted Sammamish Plateau. We'd luv to discuss your possibilities with you soon!