Main Content
LivLux Talks Living
Ethos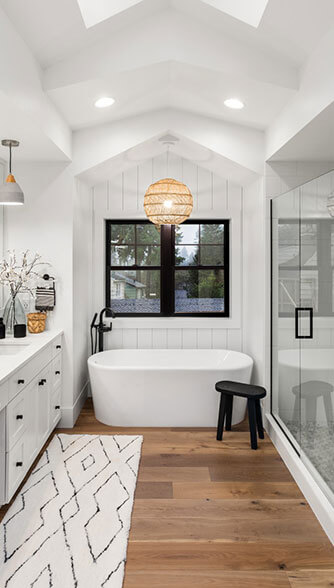 LivLux Talks Living
We thrive on the belief, it's not only where you live, but how! Toward that end, we devote ourselves to curating highly individualized clientele experiences that, in lieu of what typically could be a daunting real estate process, actually becomes one of not only ease, but very successful for you + fun!
Our team of industry professionals take care of all the heavy lifting including our complimentary design, remodeling services and project management + connecting you with our highly informative and proven lenders + inspiring you beyond the real estate transaction with tips for finer living and community happenings.
Transformation

Transformation
Refresh

Real Estate

Design

Tips for Finer Living
"I can walk into a space and instantly, in my mind's eye, envision the finished appeal"
-Cheri
Owner and Founder
One Call Does It All
One Call
Does It All
Creating a fully comprehensive experience on behalf of our clients begins with our first connection with you. So often, people require multiple things to happen simultaneously to achieve their real estate + design goals - such as a refresh on their current home to prepare for the market, locating and winning an offer on new personal or investment properties + all the remodeling & design acumen needed across those multiple properties!
We take great pride in extending our leadership + inspiration all along the way, committing to a very personable + uniquely exclusive level of service.
TeamLux keeps on reaching New Heights
TeamLux keeps on reaching
New Heights
$5.4B+

Sold

#1 Real trends team in US
by volume 2020
#1 Douglas Elliman team
in the US
1.5M+ Total Instagram
Followers
Shining Reviews
Shining
Reviews
Cheri and TeamLux were absolutely amazing! We got the call, "jump into your car, your Dream Home just hit the Market and we've got to hurry!" From there, our weekend flurried into a whirlwind as we hustled to follow Cheri's directives on how to win out over 11 other offers-and we did! That was just the beginning of our TeamLux experience. Cheri stayed close to hip as we embarked upon a six-month complete remodel of our new home, running all over town with us in pursuit of the perfect light fixtures, floorings, carpet, countertops, etc. Our friendship has flourished into special times of great cooking & wine-tasting together + more design projects around our new home. Her commitment to following through with us was exceptional and has made for a wonderful lasting friendship. We highly recommend you work with Cheri and LivLux Living as well!
Mark & Tracey, ISSAQUAH WA
Not too long ago we had the opportunity to help a Seller literally raise their property from the dead! It was a gorgeous estate home that had been left vacant for several years
Not too long ago we had the opportunity to help a Seller literally raise their property from the dead! It was a gorgeous estate home that had been left vacant for several years. We enlisted Cheri & Team Lux to provide the design expertise which involved interior + exterior paints, floorings, light fixtures + a brand-new kitchen. She knew just what to do and we had complete faith + trust in her. The results were stunning and our Sellers not only went under contract within hours of going on the market but netted top dollar.! What could have been an unsurmountable task became fun + exciting! We continue to refer to this home as the "Lazarus" house and our memories of working with Cheri are nothing but wonderful. She will always be my go-to girl for design projects both big and small.
LESLIE HANCOCK
Of Team Hancock Real Estate
I will be forever grateful to Cheri and the LivLux Design Team. I had two bathrooms that needed remodeling as well as needing an overall paint and carpet update to refresh the entire house. Cheri is absolutely amazing! Her excellent eye and vision for design coupled with quick decisions created gorgeous spaces, and relieved me of all the remodeling stress. Every step of the way. Cheri was there to give expert guidance, from ensuring a perfect match of grout to metallic tiles, to being present when the free-standing bathtub was carefully placed, and mirrors and fixtures were installed for optimal lighting, style and utility. I completely trusted her advice and expertise, and my bathrooms turned out beautifully. I would highly recommend Cheri and LivLux Living!
Diane in Sammamish
We were so lucky to get referred to Cheri after purchasing our first home. From the moment Cheri walked into the space she brought a great energy, new ideas, and a creative vision to the project. Cheri is an excellent designer and listener. She was able to take our concept-add her designer flair- and turn our space into something fresh and modern that we truly love. In addition, she works with a number of great suppliers for materials and furnishings as well as talented craftsmen who flawlessly executed on her vision for the space. The results of the project surpassed our high expectations and we loved working with Cheri in helping us to transform our new home! We will certainly work with her again as she made the whole process fun and easy- something that is not easy in home renovation! Thank you Cheri!
Liseth and Mike
Cheri Ellstrom & TeamLux managed the sale + purchase of my homes during a move in 2019. In my life I have purchased eight homes and sold seven. Cheri, by far, is the best Realtor with whom I have worked. She is knowledgeable, very hard-working and focused, cares about her clients beyond simply the business transaction, and goes the extra mile in virtually every way. Cheri and her team have design acumen and provided design + material selection services for my new construction home during the purchase/building process. Cheri deftly managed the inevitable glitches that arise in all real estate transactions, and did so in a calm, professional manner, and during it all always had my best interests in mind. I would highly recommend Cheri & TeamLux, who are head and shoulders above the many other realtors with whom I have worked.
Peter, Carnation WA
Follow Us as we Set New Trends in Real Estate + Lifestyles by Design
Follow Livlux Living as we set new trends in everything Real Estate, Design
+ Inspiring tips for finer living
Handsome and rustic, this 3-bedroom/3- bathroom Craftsman-style home in Tarzana is truly a dream come true, especially for fans of the Bungalow and Prairie architectural styles.
With a living area that measures to 2,847 sq. ft., this Craftsman home leaves ample space for entertainment.
Connect With LivLux Living
Connect With
LivLux Living